Hello!

नमस्ते!

مرحبًا

Hola!
We began as a bunch of techies, architects, and serial entrepreneurs trying to make interior design and furnishing a mass market. After a critically acclaimed consumer-centric app and dabbling with the best available tech in the space, in 2017, we pivoted into a 360 degree new media studio.
The point of a major paradigm shift in computer graphics technology and its effect on different industries, in the years gone by, has been the birthplace of deckor. From creating augmented furniture, to augmented worlds (Metaverse/Web3); we've seen it all, we've been there for it all.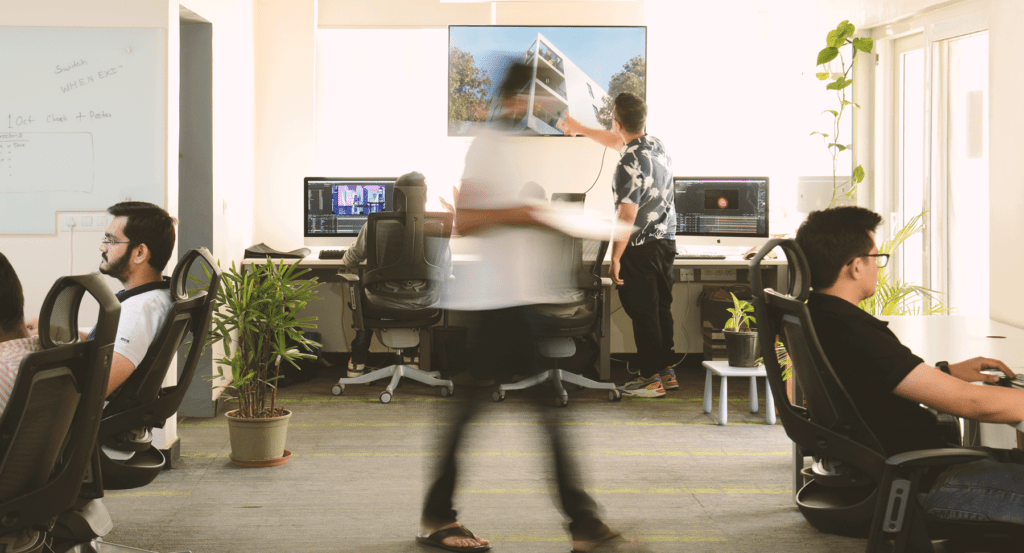 Aman is a trained Architect and Industrial Designer by educational background. He has had entrepreneurial stints in the music industry (particularly indie music in India) prior to starting his professional career working as a Sr. UX Designer at Sprinklr. With his design-first and product centric approach, he was able to establish Deckor with a mission to create a business that celebrates ideas, innovation and most of all, it's people.
Director - UK & International​
Vignesh is a qualified chartered accountant based in London with significant professional services experience gained in the Big 4 across Deals, Risk Advisory and Assurance services over the last decade in India and the UK. He sits on our UK Board with statutory directional duties and brings a unique skillset and perspective to Deckor that spans across commercial business centric advice around our growth, expansion, pricing and business development strategies, customer onboarding experience, risk management, finance processes, and maintains broader managerial and administrative oversight over our international operations
VP - Design & Operations​
Henna is an enthusiast with expertise in all things design. Having attained dual masters in interior design and design management from Istituto Europeo Di Design, Barcelona; she understands the complexities of the industry. She plays an active role at Deckor as the Vice President of Design and Operations, her duties stretching across business development, client management, and strategic decision making.
Henna has a meticulous keen eye, a soft spot for all sweet treats and love for all the fur babies out there!
Director - Web3 & Metaverse Initiatives
Anmol is a computer scientist based out of San Francisco with a solid background in machine learning, economics and blockchains. He received his formal education in computer science and economics from BITS Pilani and University of Massachusetts. Fascinated by cryptography and decentralisation, Anmol has been studying and investing in this space since 2013. Currently focused on non-fungible tokens and their use-cases in web3, Anmol brings his expertise to Deckor to spearhead web3 projects direction and implementation.
Create the career you love