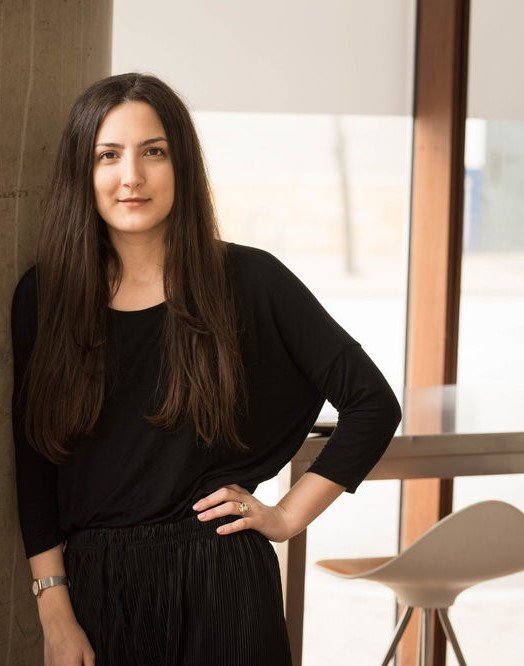 Deckor: What intrigued you about the design world, before you got into the profession?
Jeanne: I've always known I wanted to be a designer, or that I was a designer. Since I can remember, I have
been designing things. Even as a child, I built small creations or drew things in my spare time; I
crafted makeshift dolls with my clothes, kitchen concoctions with food condiments, assembled Lego
structures, wrote poetry, etc. This frame of mind and way of life has sort of carried on with me into
adulthood – I consider myself a designer of all things.
Deckor: What is your approach to any given design problem?
Jeanne: I think design problems often require unique solutions but they typically begin the same for me – by
determining what the design is about; what is its identity, and what is it trying to do?
Deckor: Where in the design process do you feel that visualization of a product or a space helps the
most?
Jeanne: Visualization is incredibly useful from the very beginning of the design process. At the onset of
conceptualization, we're sketching, diagramming, building, and using other means and methods to
translate the ideas we have in our head into some tangible form.
Deckor: Tell us about one of your latest projects and what was the biggest challenge on that
particular project?
Jeanne: A project we have currently under construction is the revitalization of an existing multifamily
building on a tangent of the famed South Congress Street in Austin, Texas, comprised of ten 400
square-foot micro-units. Our greatest challenge on that project was reconciling the requirements of
the City to remodel the building. Due to the building's age, location, and type, coupled with our
project scope, we went through several different phases of permitting, inspections, and reviews to
determine which codes actually applied to our project. In addition to the complexity of the project
type, the City of Austin has a lot of room for improvement in terms of approving and overseeing
building permits; as such, I don't think our situation is all that unique.
Deckor: Over the last decade design visualization has transformed the way products and services are
consumed within the design industry, your views.
Jeanne: Visualization, particularly 3D computerized visualization, has advanced the design industry and
serves its users well. I would say that the greatest asset it yields is the ability to project a form of
reality, especially for clients and consumers. For creators, sometimes a computerized visualization is
the only form of our design we get to live in, and those concepts still retain a timeless meaning.
Deckor: Your work has a special focus on adaptive reuse, could you help us understand the process
that the firm often undertakes on such projects.
Jeanne: Adaptive reuse projects are very sensitive because they typically involve old and or dilapidated
structures, history that needs to be acknowledged, and remnants that should be preserved. We
research and ponder those characteristics, as they're also what make adaptive reuse projects
incredibly unique, and figure out how best to marry them with the new proposed use.
Deckor: How did you find out about Deckor and what stood out the most in their services?
Jeanne: I learned about Deckor through another Austin designer's facebook post. She shared an interior
rendering Deckor provided and I was extremely impressed by the quality of the image – it was very
lifelike. Since having worked with Deckor on several projects, what stands out the most is their
ability to interpret and execute architectural drawings and specifications in a detailed manner.