Setting the context
Architectural rendering, or architectural illustration, is the art of creating two/ three- dimensional images or animations showing the attributes of a proposed architectural design, as defined by Wikipedia. Architectural visualization (Arch Viz), is an all-encompassing term that defines "seeing" architectural designs before they are built. It embraces everything from rudimentary sketches to more detailed 3D renderings and interactive virtual tours. While visualization is probably the most essential tool for communication between designers and clients in many disciplines; without a doubt, spatial design requires this tool the most to communicate its intent. Arch Viz, creates the experience of space that people shall later occupy, if used correctly it can additionally stimulate the design process by revealing unexpected qualities in a space, leading to further ideas to better detail design. These visuals, commonly known as renderings help in selling the 'vision' of the designer/architect.
In the section below, we discuss how architectural visualization is an essential tool for both the client and the designer.
The Client's Perspective
The main strength of architectural visualization as a design and communication tool is in its accessibility to clients (the consumer), who often are unable to read technical architectural drawings. Thus, this tool effectively helps in communicating the design intention of the designer/architect (the supplier) to the client (the consumer).
The Designer's Perspective
This tool also helps us to test, study and examine various aspects of the space in question. It addresses various important questions like: how a particular material might look in a certain space? How the spatial quality might change during different times of the day (during hours of day lighting and when artificially lit)? How different kind of furniture and art might help scale the space, while imparting the space with a different character.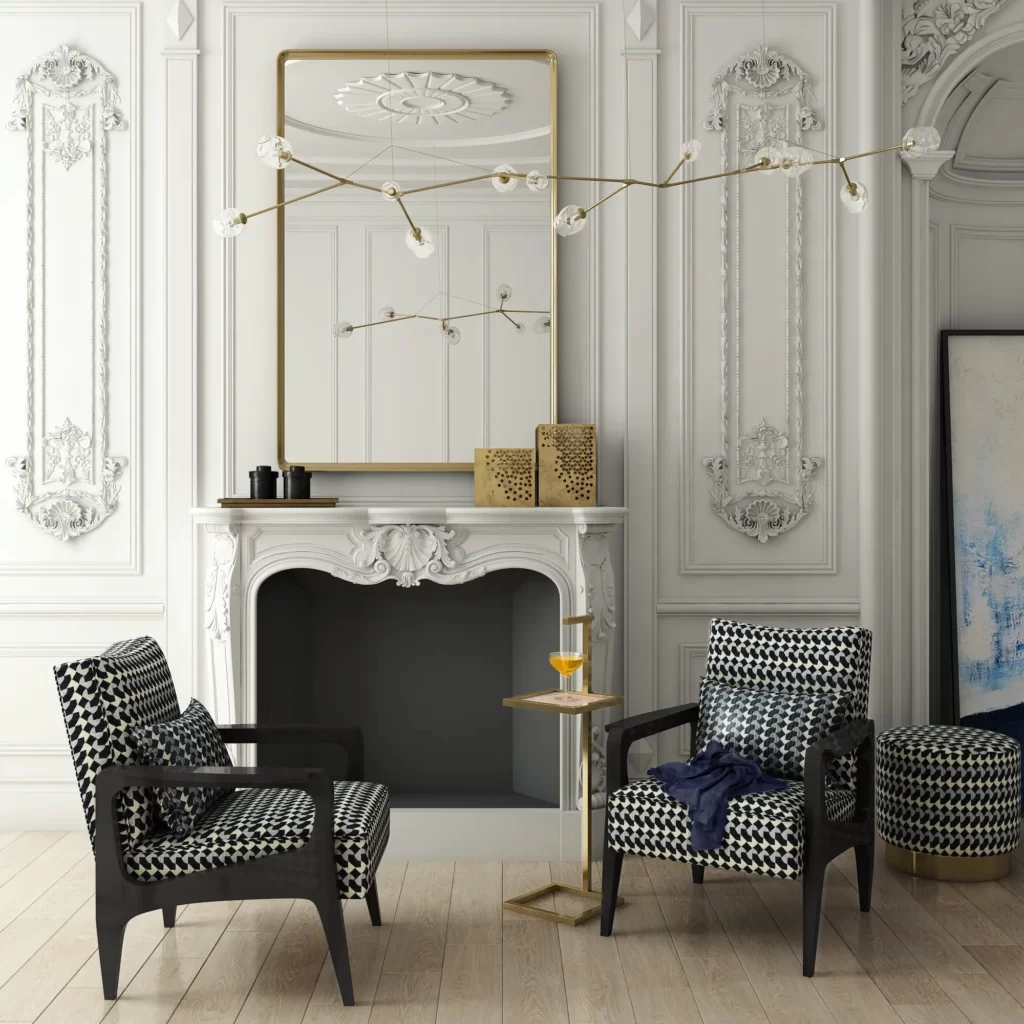 Founded by design maestro João Botelho
Joao's obsession for homeware and passion for styling has led him to discover his desire for interiors. It was only when he and his partner successfully completed the redesign of their four-storey townhouse in East London that Joao realised he was deeply in love with the world of interior and furniture design.
Their Debut Collection
Information Source: https://www.casabotelho.com/about-us/
On March 17th 2016, Casa Botelho launched its debut luxury furniture range, The Martini Collection. The inspiration for the collection came from founder, João Botelho's passion for Art Deco design and symmetry, all things James Bond and an obsession for petite tables. What started as a stylish and sexy discrete statement piece for the home, quickly evolved into the development of a dramatic collection.
Iconic martini cocktails are the inspiration behind the names of the six designs – Kangaroo, Vesper, Martinez, Gibson, Bronx and Manhattan. Available in a choice of two materials, steel and brass, these uniquely shaped tables have been designed to sit alongside armchairs, sofas, beds and baths, to make sure that your drink is always within easy reach. Following are some renders of Bronx Martini Table designed by João in collaboration with TM Lightings.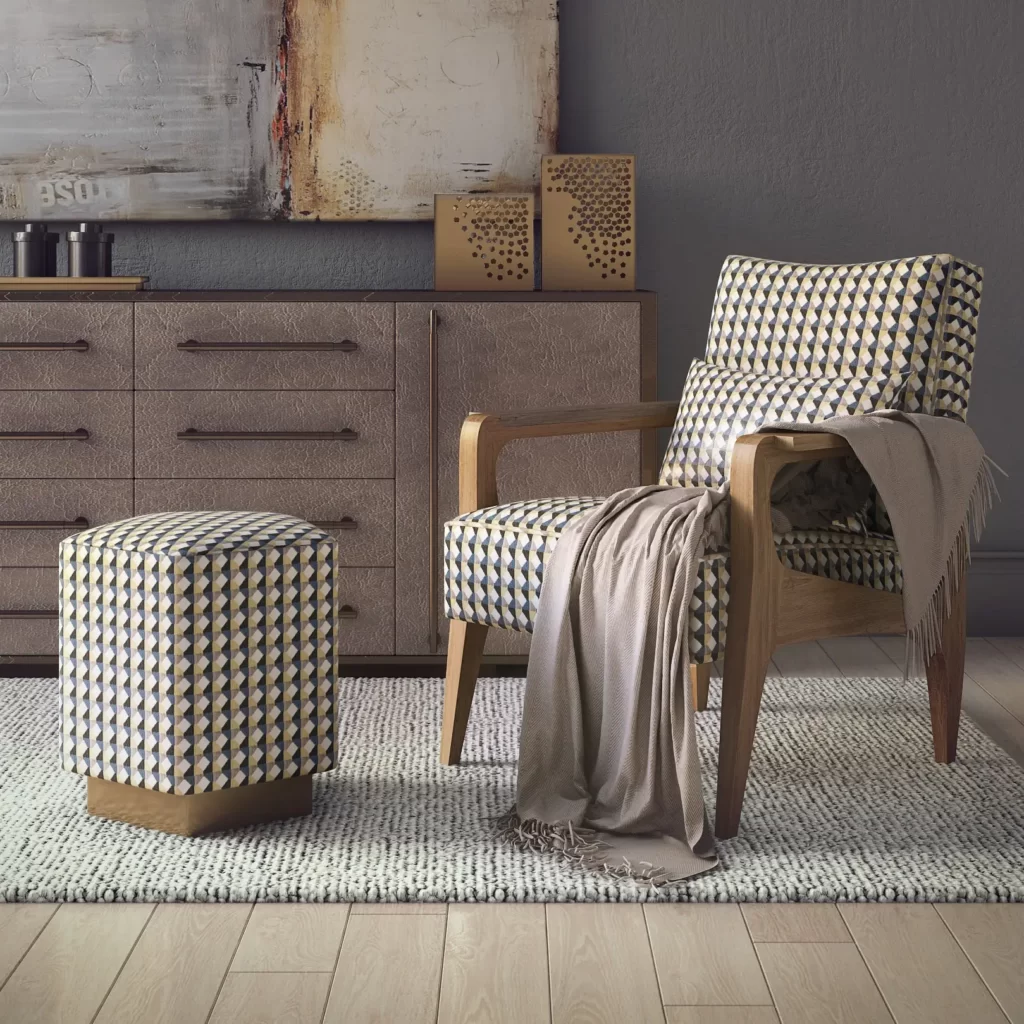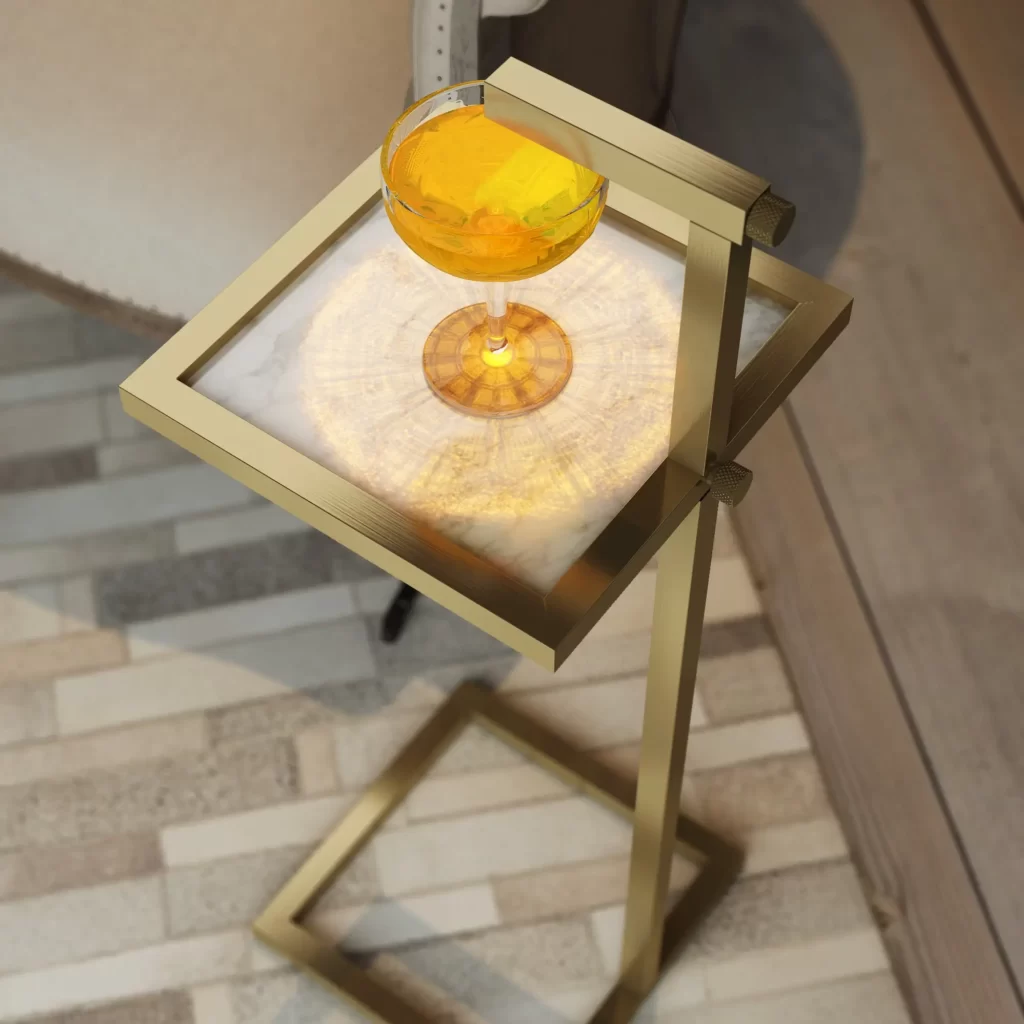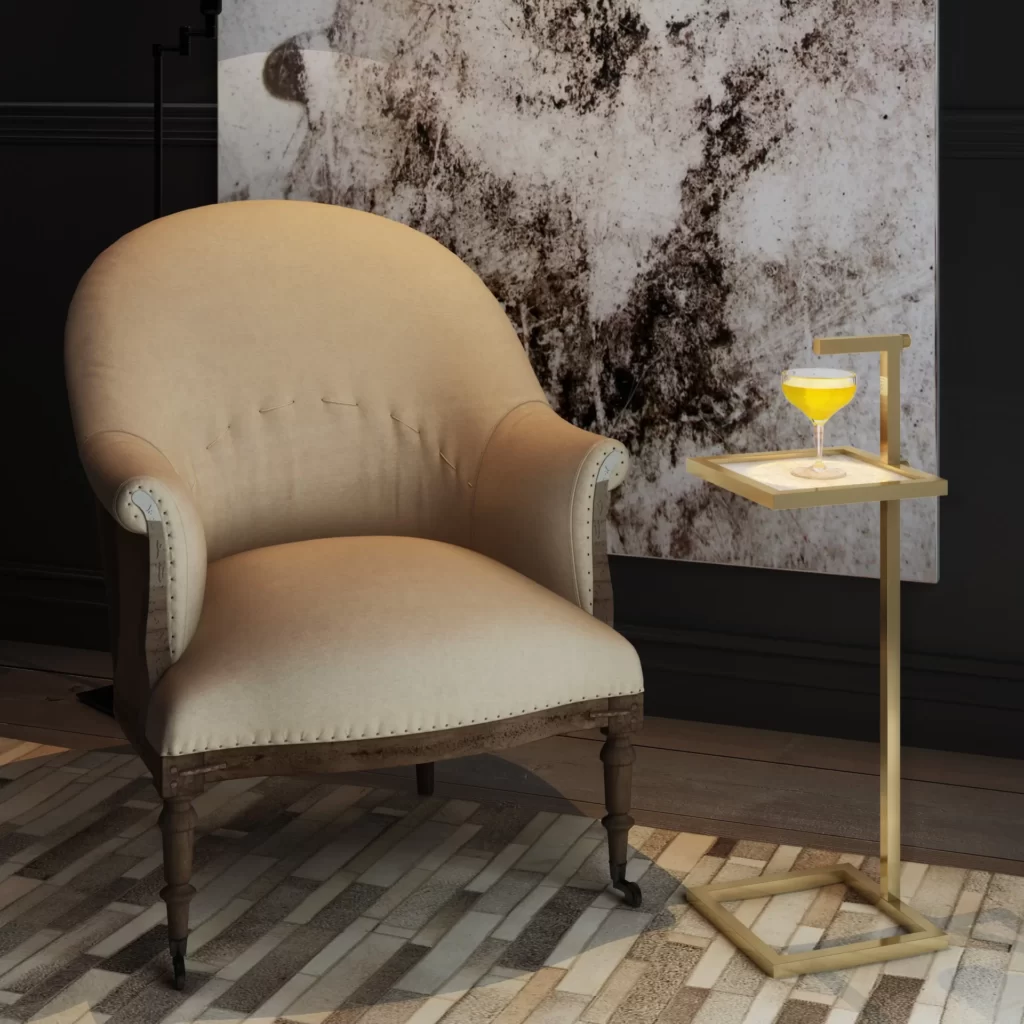 deckor
Our Vision Forward:
According to a 2012 report by TechNavio, a London-based technology market research firm, the 3D architectural visualization industry is estimated to develop by an additional 35.6 percent from 2011 to 2015 globally. Thus, it would not be incorrect to derive that we are living in a highly visual culture, and architectural visualization is an indispensable mean in reaching out to a wide audience whose daily lives revolve around spaces and buildings. In times like these, we at Deckor are constantly working towards a future of democratized architecture and design, by persistently evolving our tools so as to 'sell visions of the built-form to an inspired audience'.